Tibro Sågverk
Historically, Tibro is renowned for its long tradition of furniture manufacturing, the timber for which is provided by the lush forests of Skaraborg. In 2018, JOOL Invest acquired a majority share of Tibro Såg AB. As part of the JOOL Group, the sawmill has been working in close synergy with ESS-ENN Timber.
Tibro Såg produces top-quality sawlogs of standard lengths with 11 to 22 cm on the top and log lengths of 2.55 and 3 metres. The plant has a modern sawmill with a capacity of 750 logs per hour and consists of a straight production line with a plane, profiling unit and split saw.
To meet the targets for KD 56 °C/30 min labelling, the actual drying is done in chamber dryers with ventilation drying. The end products include structural timber and packaging timber, as well as material for our glued laminate production, which requires a high share of tight knots. All waste material is used and made into new briquettes for heating plants and boilers.
Demand for timber products remains strong, and our revenues were up by almost 50 per cent since last year.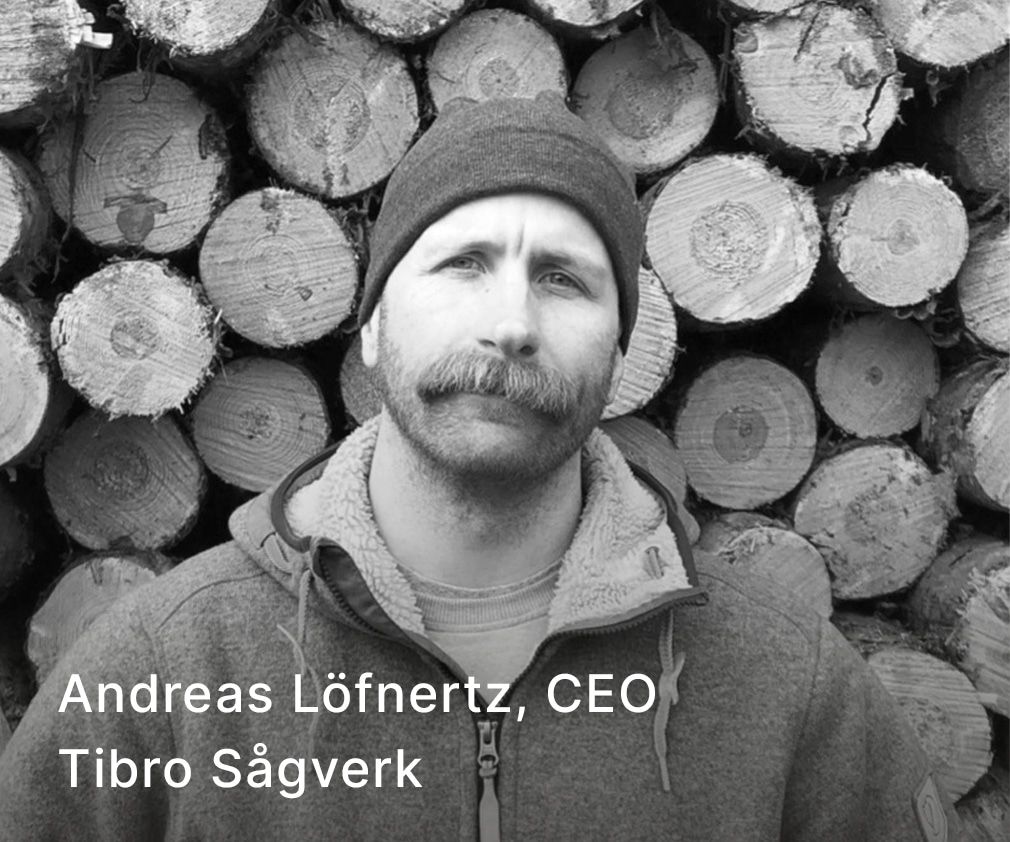 KEY FACTS
Revenue: SEK 98 million (2022)
Number of employees: 15
Registered office: Tibro
Auditor: KPMG
Founded: 2002
Part of the JOOL Group since: 2018