Hubins
For investors who expect their portfolio holdings to increase in value, it can often be economically advantageous to own them through a unit linked insurance plan. Hubins is a Swedish fintech company which, via the distribution platform Hubins.com, offers one of the market's most flexible unit linked insurance plans, where clients are given the opportunity to own everything from funds to unlisted shares, bonds and direct loans all on the same platform. Using the digital platform, investors can easily monitor their portfolio value, make deposits or withdrawals, receive ongoing corporate information and participate as well as vote in general meetings. All in all, Hubins offers an attractive combination of flexibility and security.
Hubins has a license as an insurance distributor from the Swedish Financial Supervisory Authority and currently administers over SEK 2 billion, distributed among more than 1,000 clients, where all distribution takes place digitally via Hubins.com. JOOL Invest is a majority shareholder in Hubins AB via its subsidiary JOOL Capital Partner AB.
This year's goal is to virtually double our assets under management and continue our growth journey.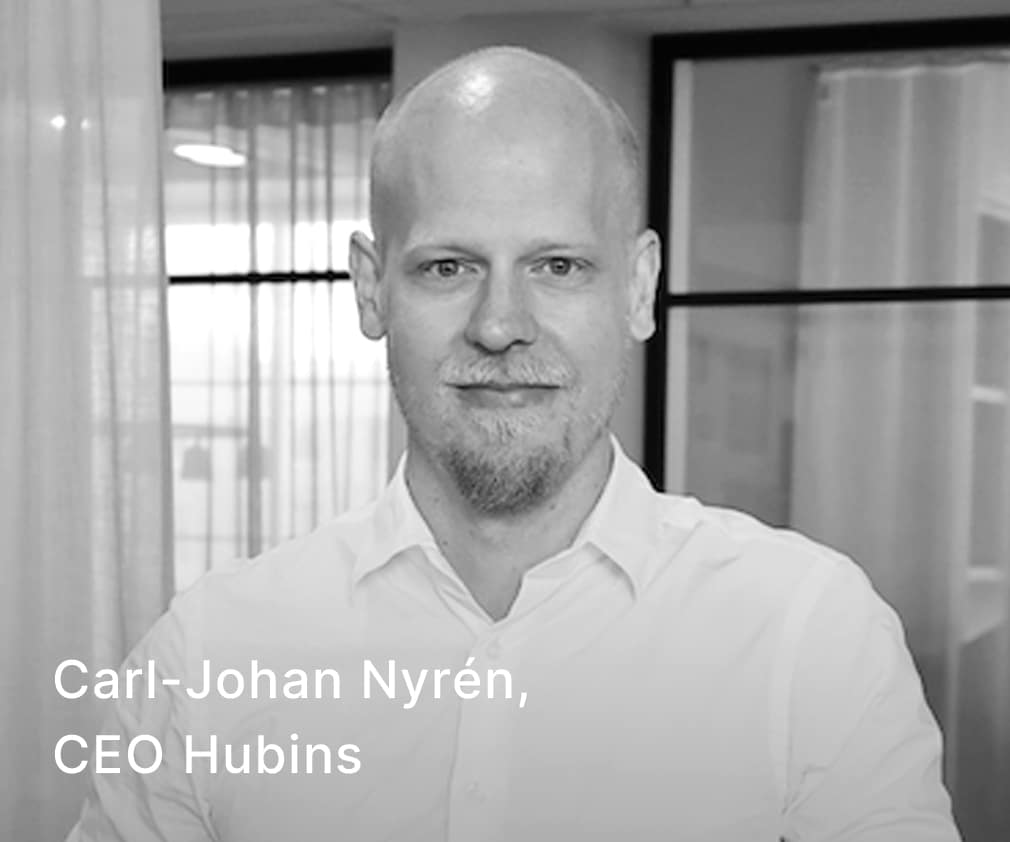 KEY FACTS
Revenue: SEK 18 million (2021)
Number of employees: 8
Registered office: Gothenburg
Auditor: KPMG
Founded: 2018
Part of the JOOL Group since: 2018